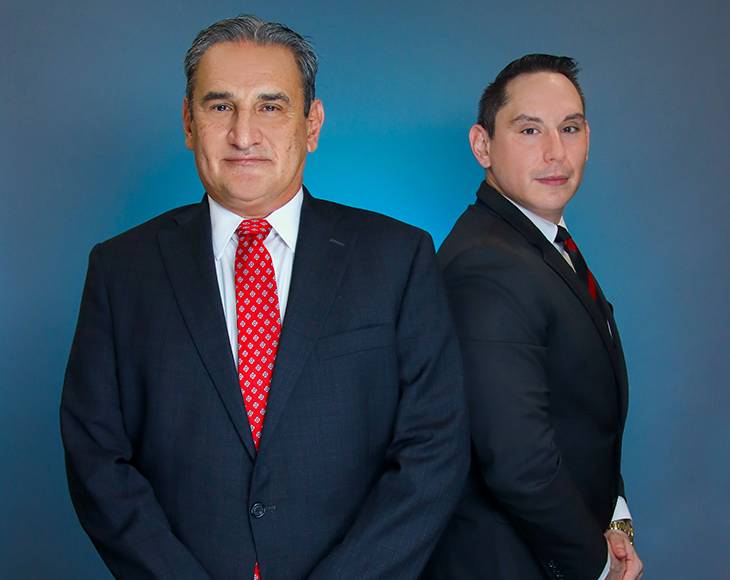 Cameron County Family Law Attorneys
I have the experience and resources to help you navigate the family law courts in Cameron County.
Brownsville Texas Family Law Services
Aggressive Advocacy from a Law Firm that Cares About You Serving All of Cameron County
At our law firm, we understand that dealing with family law issues can be stressful and emotionally draining. Our Brownsville, TX, family law attorney is committed to providing comprehensive legal services in a compassionate and supportive environment. We strive to provide the legal guidance you need to protect your rights, safeguard your interests, and work towards a fair resolution to your case.
Our law firm provides a wide range of family law services, including:
The Christopher P. Cavazos Law Firm, PLLC, is known for taking a strong approach to family law representation, characterized by aggressive advocacy and deep-seated care for our clients' well-being. Let us navigate you through the complexities of the legal system.
---
Contact us online or call our office at (956) 290-8911 to schedule a free initial case consultation.
---
Understanding the Divorce Process in Texas
In Texas, the divorce process can be divided into two categories: contested and uncontested.
Contested Divorce: This is when both parties cannot agree on one or more issues, such as child custody, property distribution, alimony, or child support. A contested divorce usually requires court intervention to resolve these disagreements. This process is typically time-consuming and costly.
Uncontested Divorce: On the other hand, an uncontested divorce occurs when both parties agree on all the issues and only requires the court's approval. It is generally quicker and less expensive.
The time it takes to finalize a divorce in Texas largely depends on the type of divorce and the complexity of the case. It can range from 60 days (the mandatory waiting period in Texas) to a year or more for highly contested cases. On average, divorce cases in Texas are resolved in six (6) months to a year.
If you're considering a divorce, you will likely go through the following process:
Consult with a knowledgeable family law attorney.
Gather all relevant financial documents and consider your financial situation.
Decide on the type of divorce you'll be filing for, either contested or uncontested.
File a Petition for Divorce with the court.
Serve your spouse with the divorce papers.
Negotiate on key issues as necessary.
Attend court hearings and finalize the divorce.
Remember, every case has unique circumstances, and this information serves as a general guide. For personalized guidance, contact the Christopher P. Cavazos Law Firm, PLLC.
Why You Should Consult with our Brownsville Divorce Attorney
When you're considering a divorce or have just been served with divorce papers, it is crucial to consult with an experienced divorce attorney immediately. The guidance and support of the Christopher P. Cavazos Law Firm, PLLC, can make an immense difference in your case.
Here are some key benefits of consulting with our Brownsville divorce attorney during this challenging time:
Experienced guidance: Our family law attorney has extensive knowledge of the legal intricacies involved in divorce proceedings in Texas. We are ready to provide thoughtful advice on complex issues such as child custody, spousal support, and property distribution.
Protection of your rights: We prioritize safeguarding your rights and interests. This can help you as you work to ensure that you are not taken advantage of during negotiations or court proceedings.
Emotional support: We understand that a divorce can be emotionally draining. Our compassionate approach helps you navigate the process with less stress.
Efficient resolution: We strive to resolve your case efficiently, minimizing the financial and emotional burden of lengthy court proceedings.
Objective advice: Our attorney provides objective advice, helping you make informed decisions that align with your long-term interests.
Navigating Uncommon Divorce Situations: High Net Worth and High Conflict Divorces
In some instances, the complexities of a divorce case can be amplified. This is often the case with high net worth and high conflict divorces.
High Net Worth Divorces: These involve substantial financial assets. A high net worth divorce can be more complex due to the need for extensive financial discovery, valuing and dividing assets like businesses, real estate, investments, and retirement accounts. Our team takes a detail-oriented, solutions-based approach to managing these challenging cases.
High Conflict Divorces: These are characterized by intense disagreements and high levels of animosity between the parties. High conflict divorces often involve contentious issues like child custody, spousal support, and property division that can lead to lengthy court battles. Our approach in these cases is to advocate fiercely for your rights while striving to diffuse conflict, minimize stress, and promote a resolution that serves your best interests and those of your children.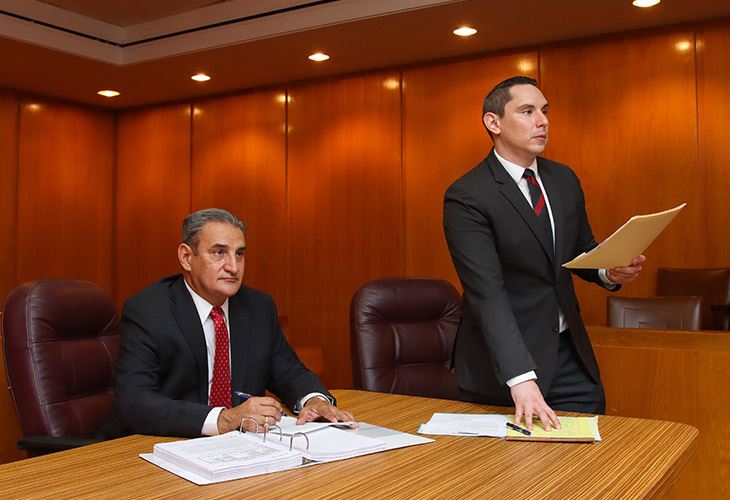 Stress-Free, Responsive Representation
Whether you're dealing with a straightforward, uncontested divorce, a high net worth divorce, or a high conflict situation, it's crucial to have knowledgeable legal guidance by your side throughout the process. Attorney Jaime Cavazos brings just that and more to all of his family law clients.
In addition to offering thoughtful guidance that considers his clients' whole situation, Jaime also brings a calm, measured demeanor that helps clients feel more secure and supported when making critical decisions for their families. Guided by his strong commitment to honesty and integrity, he is ready to help families across Brownsville, Texas, resolve their legal issues.
---
The Christopher P. Cavazos Law Firm, PLLC, is equipped with the knowledge and experience in family law you are looking for. Contact us today to get started with our team.
---

Contact us online or at

956-290-8911


to request a free consultation. Christopher Cavazos is an excellent lawyer he always kept in communication with me and kept me updated at all times.

- Evans P.
Meet Our Attorneys
Proven, Hands-On Representation Across Texas
Choose THE CHRISTOPHER P. CAVAZOS LAW FIRM, PLLC
Free Consultation
Every year, millions of people immigrate to America to live, work, or enjoy being an American citizen. Whether you are seeking a better life for you or your family, or you are looking for a new business opportunity, you need an attorney who thoroughly understands the complexities of the immigration process. That's where I come in.
As a first-generation immigrant, I understand your circumstance. The immigration process is scary, uncertain, and frustrating. That's why determination and dedication are not enough to succeed. You need an attorney who is knowledgeable, experienced, and has a proven track record of success. With 15 years of experience and 1,000 cases successfully solved, I know how to win and protect your dreams of being in America. From deportation defense to visa petitions, green card applications to naturalization, I work tirelessly to fight for you against all immigration matters you might be facing.