McAllen DWI Lawyer
Helping the Accused in McAllen & Hidalgo County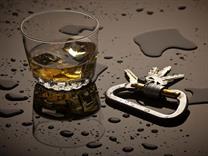 Maybe you only had a couple of beers, or a glass of wine at dinner. Even if you felt sober enough to drive, the law is very clear when it comes to drunk driving: A blood alcohol content (BAC) of 0.08 or higher is illegal.
If you have been charged with driving while intoxicated, contact The Christopher P. Cavazos Law Firm, PLLC to speak with a McAllen DWI defense lawyer at our law firm. We work aggressively and efficiently to fight your charges and minimize the effects on your driving record and your future. Learn more about what your next steps should be after an arrest by contacting us today.
Contact our DWI attorney today to discuss your case.
WHAT ARE THE PENALTIES FOR DUI?
Law enforcement officials have taken an increasingly tough stance on drunk driving, establishing harsher penalties even for first-time offenders.
For a first-time DWI offense, the penalties can include:
Up to $2,000 in fines
Between 3 to 180 days in jail
Loss of driver's license up to a year
Additional fees to keep your driver's license
For a second DWI offense, the penalties can include:
Up to $4,000 in fines

Up to one year in jail

Loss of driver's license up to 2 years

Ignition interlock device installation
For a third DWI offense, the penalties can include:
Up to $10,000 in fines

Up to 10 years in jail

Loss of driver's license up to 2 years

Ignition interlock device installation
Drunk driving charges are no simple matter, and it is important that you have an experienced McAllen DWI defense attorney guide you through your charges.
Field sobriety Tests
There are 3 individual tests that make up The Standardized Field Sobriety Test (SFST):
One-leg stand test
Walk-and-turn test
Horizontal Gaze Nystagmus (HGN) test
The officers like to use these tests after pulling you over to help determine if you are driving under the influence. Some common signs they look for are slurred speech, loss of balance or not following instructions properly.
Representation for Administrative License Revocation (ALR) Hearings
Aside from the criminal proceedings, you will need to protect your driver's license from suspension or revocation by scheduling an Administrative License Revocation hearing with the Department of Public Safety. You must schedule this hearing no more than 15 days from your arrest.
Your driving privileges are at stake during this hearing. You will be given the opportunity to present your case as to why you should maintain your driving privileges.
When deciding whether you move forward with a suspension, the DPS must be able to prove one or more of the following:
Did the police officer have reasonable suspicion to stop or arrest you?
Did the police officer have probably cause to believe you were driving intoxicated?
Did you refuse to submit to a blood/breath test?
Did you fail the test by registering a BAC of .08 or greater?
Were you properly informed of the consequences of refusing or failing a blood/breath test?
Our firm can help you prepare for these hearings and we can fight aggressively to protect your driving privileges. We can also help you apply for an occupational license so you are able to drive on a limited basis while your case is pending.
Focused on Protecting Your Interests in Texas
Our DWI defense lawyer in McAllen will work tirelessly to protect his clients and preserve their interests. From thoroughly investigating the facts to scrutinizing law enforcement procedures in DWI testing, traffic stops, and etc., our firm will explore all possible defenses to ensure the best possible outcome. We can also assist clients with bond reductions and early termination of probation if you are eligible.
---
For Further Reading, View Our DWI Blogs: