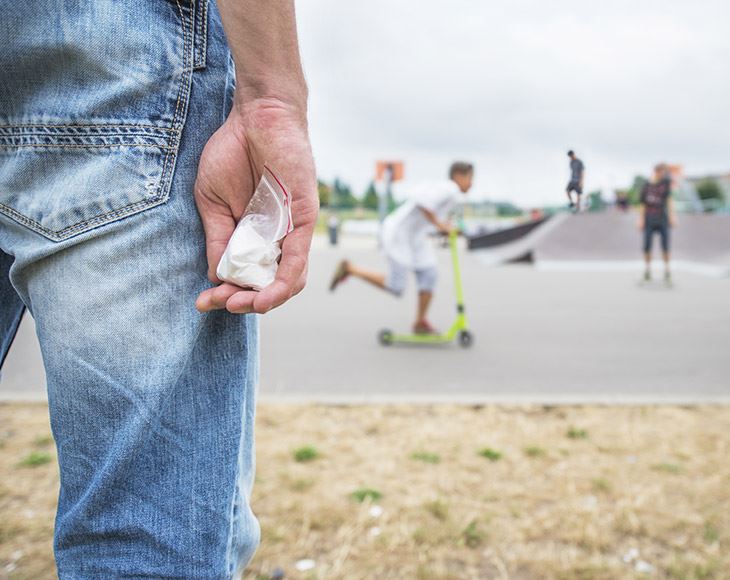 Drug Crimes

A Proven, Hands-On Approach

Quality Representation Across Texas
McAllen Drug Crime Lawyer
Defending Clients Who Have Been Charged With A Drug Crime In Hidalgo County
Texas has some of the toughest drug laws in the country, and the government is pursuing drug convictions even more aggressively than in the past. This has resulted in more serious penalties and aggressive sentencing guidelines. Depending on the type of drug, the quantity, and your perceived intent, you could be facing harsh penalties such as steep fines, incarceration, and a criminal record.
Drug Crime Cases We Handle
Our McAllen drug crime attorney at the Christopher P. Cavazos Law Firm, PLLC, can defend clients facing charges involving any type of controlled substance, including:
Cocaine
Heroin
Ecstasy
Hallucinogens
Methamphetamine
Prescription drugs (Xanax, Vicodin, Oxycontin, etc.)
Whether you have been accused of misdemeanor drug possession, sale, intent to distribute, manufacturing, felony trafficking, or another drug-related offense, contact an attorney immediately. Our McAllen criminal defense attorney works closely with each client to develop an effective defense while guiding you through the criminal process. We can protect your interests and help you minimize the effects of a drug charge on your future.
---
Have you been arrested for a drug crime in Texas? Call The Christopher P. Cavazos Law Firm, PLLC, today at (956) 290-8911 or contact us online to schedule a free consultation with our drug crime attorney in McAllen.
---

Contact us online or at 956-290-8911
to request a free consultation. Christopher Cavazos is an excellent lawyer he always kept in communication with me and kept me updated at all times.

- Evans P.
Meet Our Attorneys
Proven, Hands-On Representation Across Texas
Choose THE CHRISTOPHER P. CAVAZOS LAW FIRM, PLLC

Our McAllen attorneys directly handle each case we taken on, so you can rest assured you are getting the fully qualified help you need. Our attorneys provide invaluable insights from their years of experience, including that of working as a prosecutor. With our legal team on your side, you will be prepared at every step of your criminal defense or family law case. If you are seeking a legal team that is well-prepared to exploit any weakness in the prosecutor's or opposition's case, look no further than The Christopher P. Cavazos Law Firm, PLLC. We will work tirelessly to build the proactive defense or compassionate advocacy you need.