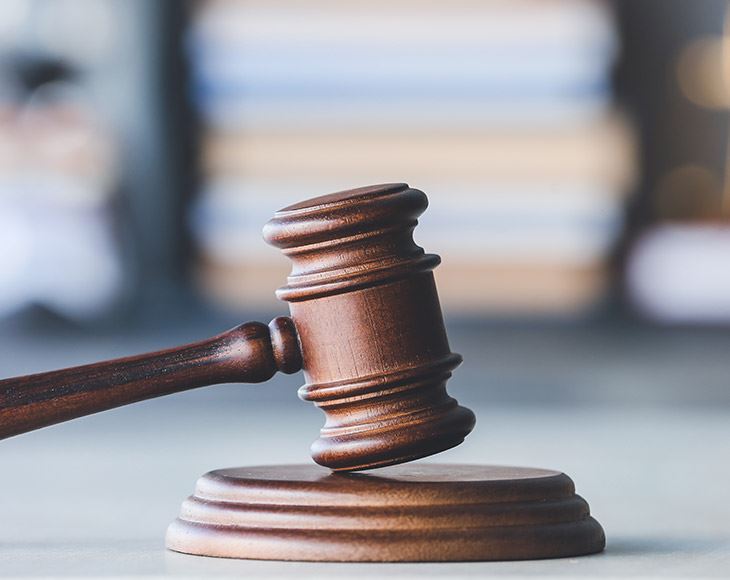 Divorce

A Proven, Hands-On Approach

Quality Representation Across Texas
Divorce Attorney in McAllen, TX
Leading Property Division, & Child Custody & Support Lawyer in Southern Texas
Most everyone dreads the idea of going through a divorce. At The Christopher P. Cavazos Law Firm, PLLC, our McAllen divorce lawyers want to take away the stress and hesitation you might be feeling about your divorce by providing you with comprehensive, compassionate, and honest legal representation from start to finish.
With our hands-on approach to casework, you will find that we genuinely want to see you through this difficult time, all the while protecting your best interests when it comes to child custody, child support, spousal maintenance, property division, and more.
---

Call (956) 290-8911 or contact us online to get a free consultation to begin.

---
What Are My Divorce Options in Texas?
Just as no two families are the same, no two divorces are the same either. You need a divorce attorney in McAllen that can explain all your divorce options and help you choose the path that will result in the most favorable outcome.
Our firm is available to help you with the following types of divorces:
Contested divorce: Many different factors can make a divorce contentious. If you and your spouse cannot amicably agree on the conditions of the divorce, you may find yourself if a heated legal battle. Our divorce lawyers are skilled in litigation and are prepared to fight for your best interests.
Uncontested divorce: The most advantageous type of divorce is where both parties can sit down amicably and agree on such items as child custody, child support, and alimony. Our firm has the resources to help you and your spouse find common ground in your divorce.
High net worth divorce: Couples that are wealthy or own extensive assets may find it difficult to divorce, since they will be required to divide all they own. Texas law does not require an equal 50/50 split, but will divide all marital assets fairly according to what is "just and right". Our McAllen divorce attorneys understand the unique needs of high net worth families and are ready to fight for what our clients deserve.
Do You Need to Make a Divorce Modification?
You can also rely on our law firm to assist you with modifications of divorce agreements. Sometimes the clauses written into a divorce decree are no longer sustainable or reasonable due to unexpected changes. With a modification, we can find a way to rebalance your duties as a divorcee and your daily life and comfort.
In Texas, it is possible to make modifications to:
Child support
Child custody
Spousal support
How Can A Divorce Lawyer In McAllen Help You?
Not only is having an experienced divorce lawyer on your side important for ensuring that you are equipped with all of the support and guidance that you need during this challenging time. An attorney can serve as a significant support system for you during this difficult time. At the Christopher P. Cavazos Law Firm, PLLC., we are committed to making the divorce process for our clients as smooth as possible.
A divorce attorney can serve you in the following ways:
Offering emotional support

Providing objective legal counsel

Preventing you from making costly mistakes

Representing you

Handling paperwork

Ensuring a favorable outcome

Helping to keep the peace between parties involved
Don't go through a divorce alone, let our divorce lawyers help you. Contact us to schedule a free consultation in McAllen today.
Helping You Start a New Chapter
Your divorce marks the beginning of a new chapter of your life. While we hope you find that next chapter to be beneficial, there is first work to do to get there. You have to decide what to do in regards to many important aspects of your day-to-day life and how they will be maintained or changed following your divorce.
Our McAllen divorce lawyers have heard many tales of a person who has gone through divorce, only to find hardship on the other side. We want to do everything in our power to help you avoid such an outcome. By providing unwavering and insightful legal advocacy that keeps your best interests front-and-center, we believe we can make your divorce as painless as possible and your tomorrow brighter than your today.
---

Contact us online or call (956) 290-8911 today to learn more about how our divorce attorneys in McAllen can help you.

---

Contact us online or at 956-290-8911
to request a free consultation. Christopher Cavazos is an excellent lawyer he always kept in communication with me and kept me updated at all times.

- Evans P.
Meet Our Attorneys
Proven, Hands-On Representation Across Texas
Why Choose Our Divorce Attorneys?
Hands-On, Considerate, & Extensive Experience in Family Law
Our McAllen divorce attorneys directly handle each case we take on, so you can rest assured you are getting the fully qualified help you need. Our team provides invaluable insights from their years of experience. We will work tirelessly to build the proactive defense or compassionate advocacy you need.