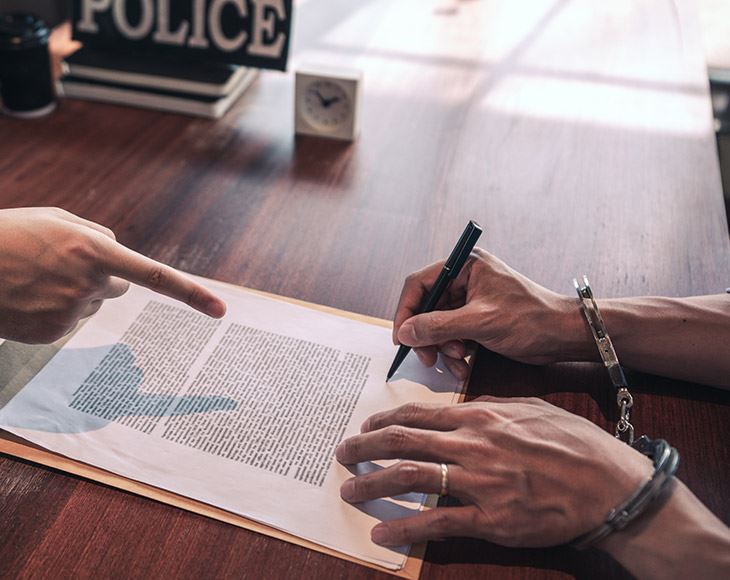 Early Termination of Probation

A Proven, Hands-On Approach

Quality Representation Across Texas
Mcallen Early Termination of Probation Attorney
Can You Get Out of Probation Early?
In the state of Texas, if you have been charged with a criminal offense and are on probation, you may be eligible for early termination. You must complete at least one third of your probation or two years, depends which is less. Under Texas law, certain criminal offenses, such as sex offenses, DWI, and certain serious violent crimes, are not eligible for early termination.
Early Termination of Deferred Adjudication in Texas
Criminal defendants in Texas arrested for certain misdemeanor and felony crimes may sometimes accept deferred adjudication or straight probation in lieu of a traditional sentence. While preferable to jail time, probation is still a grueling and restrictive process which can greatly complicate a defendant's life. Fortunately, Texas law gives judges the authority to end a criminal defendant's probation early in the event that the defendant should satisfy certain criteria.
Contact us today to see if you meet the requirements to get off probation Early
If you are currently on probation, contact The Christopher P. Cavazos Law Firm, PLLC today. As a former prosecutor, our founding McAllen Criminal Defense Attorney Christopher Cavazos understands the various strategies necessary to satisfy your probation requirements and maximize your chances of receiving early termination.
---
Call our criminal lawyer in McAllen (956) 290-8911 or contact us online today to schedule a free consultation to find out whether you qualify for an early termination of probation in Texas.
---
How to Get off Probation Early in Texas
Judges will generally consider several factors when choosing to end a defendant's probationary period, including the seriousness of their alleged crime, the defendant's criminal history, the opinion of probation officers, the advice of the prosecutor, and the extent of which the probation has interfered with the defendant's employment or living situation.
To qualify for early termination, you must:
Complete at least one-third of their probation or two years
Pay any required restitution, fines, fees, or court costs
Complete court-ordered counseling or treatment
Fulfill the conditions of their probation
Not have been convicted of a disqualifying crime
Crimes listed in the Texas Code of Criminal Procedure, Sections 49.04 through 49.08 are not eligible for early termination. Depending on the circumstances, if you are granted a discharge of your probation, you may then be eligible to have your criminal record sealed through expunction or judicial clemency. Our firm's skilled advocates can review your situation and help you understand your legal options.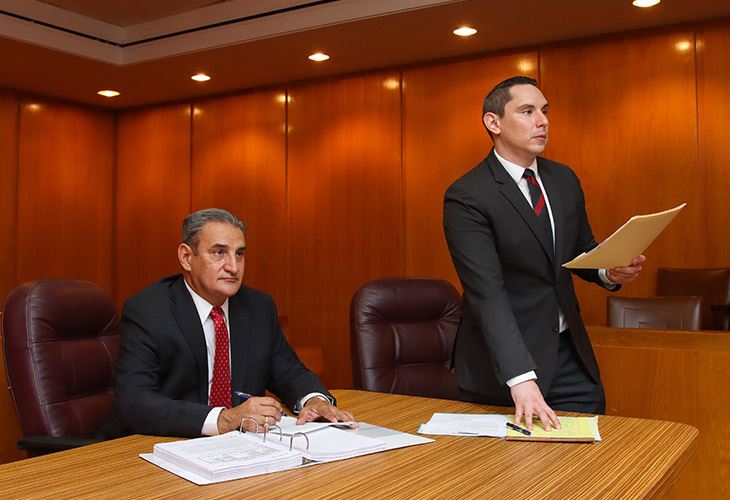 Seek Early Termination of Probation in Texas Today
When it comes to legal matters, there is no sense in taking longer than necessary to satisfy your requirements. Since a criminal record can potentially follow you around for the rest of their life, it is important to minimize your record as much as possible to reduce all seen and unseen consequences.
Choosing the Right Defense Attorneys to Get Off Probation Early in Texas
At The Christopher P. Cavazos Law Firm, PLLC, our McAllen criminal defense attorney can guide you through the early termination process in the most effective way and improve your chances of achieving a favorable result. With uncompromising dedication, constant communication, and transparent legal advice, we can make certain that you are well taken care of and help you get back on the road towards a new beginning.
---
Call our criminal defense attorneys at (956) 290-8911 or contact us online to schedule a free case evaluation where they will find out if you qualify for an early termination of probation in Texas.
---

Contact us online or at 956-290-8911
to request a free consultation. Christopher Cavazos is an excellent lawyer he always kept in communication with me and kept me updated at all times.

- Evans P.
Meet Our Attorneys
Proven, Hands-On Representation Across Texas
Why Choose Our Texas Criminal Defense Attorneys?
Hands-On, Considerate, & Extensive Experience in the Criminal & Family Courts
Our McAllen attorneys directly handle each case we taken on, so you can rest assured you are getting the fully qualified help you need. Our attorneys provide invaluable insights from their years of experience, including that of working as a prosecutor. With our legal team on your side, you will be prepared at every step of your criminal defense or family law case.
If you are seeking a legal team that is well-prepared to exploit any weakness in the prosecutor's or opposition's case, look no further than The Christopher P. Cavazos Law Firm, PLLC. We will work tirelessly to build the proactive defense or compassionate advocacy you need.