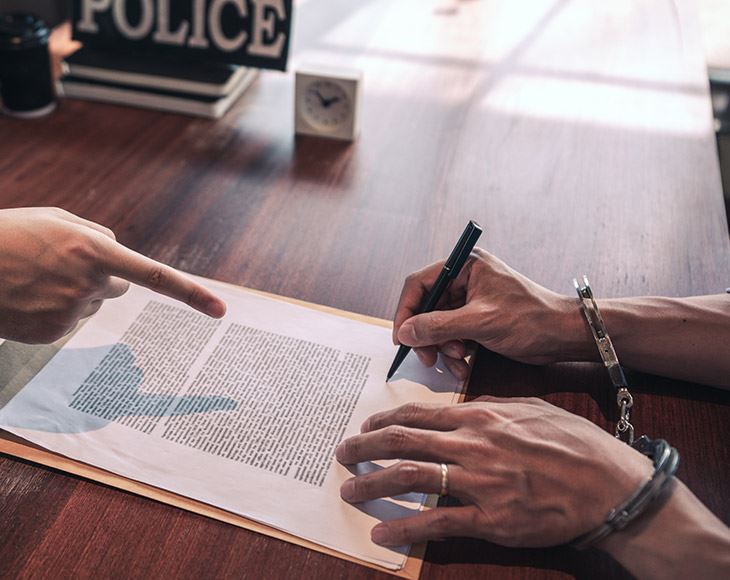 Expunction

A Proven, Hands-On Approach

Quality Representation Across Texas
McAllen Expungement Attorney
Proven Record Sealing Lawyer in Southern Texas
Has a criminal conviction put a considerable amount of stress on your shoulders? Are you not sure how your employment options are going to fare now that you have a criminal record? If you want to feel secure again, it is time to consider expunction.
Sometimes called expungement, the process of expunction of criminal records in Texas completely eliminates portions or the entirety of your criminal record. Unlike record sealing that just hides the record from public eyes, expunction is a destruction of the record. Clerks at your local police station, Court House, Federal Bureau of Investigation and Texas Department of Safety will be instructed to shred your criminal record if your expunction is granted.
Want to know more? Contact our McAllen criminal defense lawyer today.
Why You Should Consider Expunction
It is easy to hope that the past is in the past but, as far as criminal records go, such a belief might not be true. People who have been convicted of a crime tend to face unfair social bias against them that strips away job opportunities, lessens their potential educational career, and generally steers people away from them. Similar outcomes can result from just being arrested. If you want to protect and uphold your good name and reputation, expunction might be the only way to do just that.
Determining Expunction Eligibility
Not every person and not every criminal conviction will be eligible for expunction in Texas. At The Christopher P. Cavazos Law Firm, PLLC, we can help our clients understand and properly utilize the expunction process from start to finish. It begins with first determining if expunction is even an option.
You may be eligible for expunction of your record if:
If you had been arrested for a crime but never charged.
All charges against you were ultimately dismissed.
You were convicted of certain juvenile misdemeanors.
You were convicted of a minor alcohol crime.
You were arrested for identity theft but your identity was the one stolen.
You earned a pardon from a high-ranking government official.
The Criminal Court of Appeals acquitted your case.
You have never been convicted of a felony.
It should be noted that expunction eligibility is based on a case-by-case basis.
What Cannot Be Expunged in Texas?
Certain criminal convictions cannot be sealed or expunged in Texas, such as DWI convictions and for those who received probation or deferred adjudication. You may have other options besides expungement either through a pardon or by filing a writ of habeas corpus. You should discuss your individual case with an attorney to learn more about your unique situation.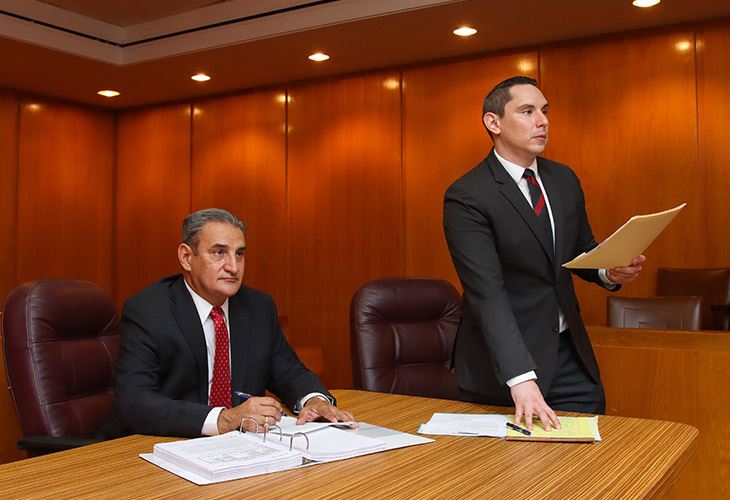 Discover & Understand Your Options with Us
As can be seen from the above mentioned list of requirements, an expunction can be an intricate process. When you retain the legal services of our McAllen criminal defense lawyer, you get rid of the guesswork and advance your case with confidence.
Do not hesitate to contact our office online or call (956) 290-8911 to request a free initial consultation!

Contact us online or at 956-290-8911
to request a free consultation. Christopher Cavazos is an excellent lawyer he always kept in communication with me and kept me updated at all times.

- Evans P.
Meet Our Attorneys
Proven, Hands-On Representation Across Texas
Why Choose Our Family Law Attorneys?
Hands-On, Considerate, & Extensive Experience in the Criminal & Family Courts
Our McAllen attorneys directly handle each case we taken on, so you can rest assured you are getting the fully qualified help you need. Our attorneys provide invaluable insights from their years of experience, including that of working as a prosecutor. With our legal team on your side, you will be prepared at every step of your criminal defense or family law case. If you are seeking a legal team that is well-prepared to exploit any weakness in the prosecutor's or opposition's case, look no further than The Christopher P. Cavazos Law Firm, PLLC. We will work tirelessly to build the proactive defense or compassionate advocacy you need.