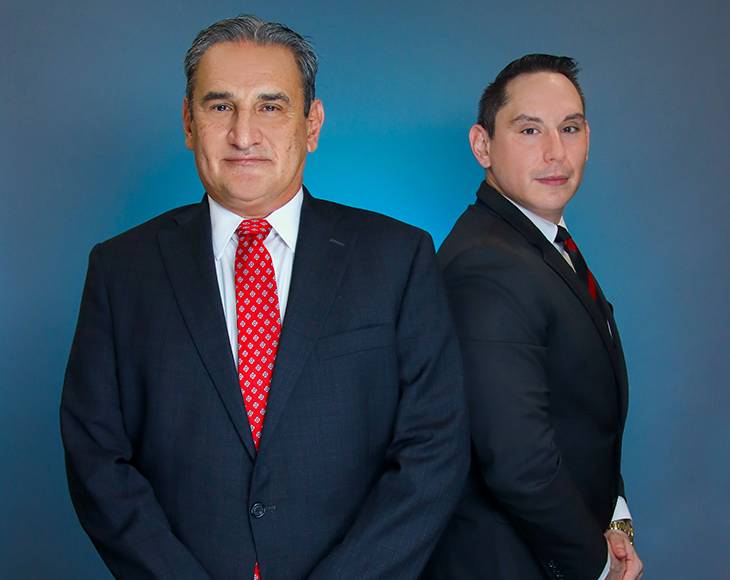 Cameron County Criminal Defense
A proven, hands-on approach
Quality Representation Across Texas
Brownsville Criminal Defense Attorney
Committed to Aggressively Defending Our Clients in Cameron County, TX
Facing misdemeanor or felony charges can be a challenging experience with life-changing consequences that can affect your job, relationships, finances, and future. If you are in this position, it is essential to have a proactive and strategic defense to protect yourself.
At The Christopher P. Cavazos Law Firm, PLLC, we provide you with the legal guidance you need to navigate this difficult time. With our team of experienced lawyers, we offer comprehensive legal services to ensure that your case is handled with utmost care. You can count on us to defend your rights and give you the legal support you need.
---
Contact our Brownsville criminal defense attorney today by calling (956) 290-8911 or filling out our online form. Se habla español.
---
Criminal Defense Services
Attorney Cavazos brings a wealth of experience as a former prosecutor and is equipped to anticipate the prosecution's strategy and fight for your defense. With insider knowledge on your side, you can trust that we will leave no stone unturned in crafting a fully informed and prepared defense.
Our firm provides defense for the following:
DWI Defense: From first-time DWI offenses to second, third, fourth, and subsequent DWI offenses, our firm has the experience to guide you through this process and protect your rights.
Theft Crimes: Our firm has experience representing various clients who have been charged with white collar crimes, run-of-the-mill petty theft charges, and more.
Drug Crimes: Drug crimes have many different forms such as possession, trafficking, and distribution. Our defense lawyer can investigate the details of your case to create a strong defense.
Felonies: Felonies can come with hefty fines and long imprisonment times. Our firm has defended many clients and can fight for you no matter how difficult the case is.
Juvenile Crimes: When your child gets in trouble with the law, our team can be here to defend them. Our lawyer can fight to protect your child's future.
Sex Crimes: Sex crime allegations and convictions can heavily damage your reputation. That's why if you're facing any type of sex crime charge, our team can find the best suited defense for you.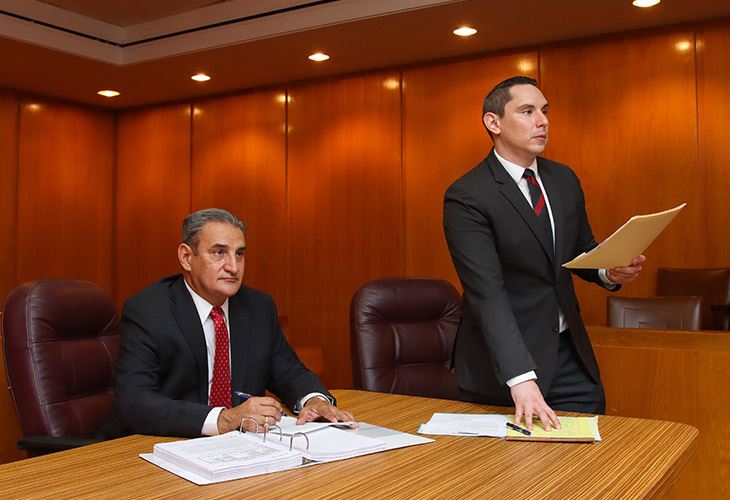 Additional services our team provides include:
Asset Forfeitures
Bond Reductions
Early Termination of Probation
Non-Disclosures
Suppression of Evidence
Expunctions
A conviction could result in severe consequences for your reputation, relationships, and even your immigration status. That's why it's essential to have experienced legal support on your side.
At The Christopher P. Cavazos Law Firm, PLLC, we are ready and willing to fight for your rights and your future. With our knowledge and tireless dedication, we can help you navigate the complex legal system.


Contact us online or at

956-290-8911


to request a free consultation. Christopher Cavazos is an excellent lawyer he always kept in communication with me and kept me updated at all times.

- Evans P.
Meet Our Attorneys
Proven, Hands-On Representation Across Texas
Choose THE CHRISTOPHER P. CAVAZOS LAW FIRM, PLLC
Free Consultation
When facing criminal charges, selecting an experienced attorney who cares about you as an individual is crucial. At our firm, we prioritize the unique needs and circumstances of each of our clients.
Other reasons to choose our firm:
We have a hands-on approach where we work directly with you on your case and guide you through every step.
Our criminal defense attorney was a former prosecutor, meaning we have a unique perspective on your case.
Our lawyer can provide legal services in Spanish and English.
We provide free consultations to help our clients go over their options.
Choosing us means hiring a team that understands the intricacies of criminal law and will fight for you.
---
Contact our firm today to learn more about how we can help. Dial (956) 290-8911 or get in touch with us online.
---